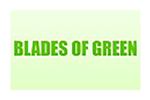 Blades of Green
Blades of Green has been QualityPro Certified since 2009.
How did you get started in the pest management industry?
My brother, Mark, and I started a landscaping business together in 1989 and then moved into pest control in 2008. The transition from landscaping, to lawn care and then the addition of pest control was a natural progression for us as we  looked for new avenues to grow the business.
Tell us your most memorable moment so far in your career in the pest management industry.
Helping an elderly client discover a potential gas leak while performing a termite inspection. We did not find any termites but might have saved a potential disaster. It's all about helping people solve problems they don't even know they have.
What is the guiding principal behind your success with Blades of Green?
Our focus on culture and company has been a huge factor in the success of Blades of Green. Over the years we have really invested in our team to help us employ and retain great talent. That focus has improved the quality of our work and made us a company our customers can rely on.
Why did your company choose to earn the QualityPro certification?
We chose to earn the QualityPro certification to emphasize and reinforce best practices across the company. The QualityPro certification helps us demonstrate our focus on quality and professionalism to our customers.
Overall, what do you think the most valuable aspect of QualityPro is to your company?
Our QualityPro certification helps demonstrate our commitment to quality to our customers and gives us an edge on our competitors.
-Brad Leahy
Owner & Vice President, Blades of Green