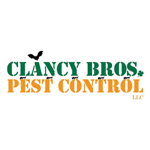 Clancy Brothers Pest Control
Clancy Brothers Pest Control, Inc. has been QualityPro Accredited since 2022.
How did you get started in the pest management industry?
My grandfather Paul Clancy was the owner of Clancy Brothers, so I have been employed at the company since 2003. I was employed full-time while attending UMass Boston for my bachelor's degree in Business Management. After my grandfather's passing in 2017, I became the new owner of Clancy Brothers. My family is still actively involved in the company, we are still committed to providing high-quality pest and wildlife control services for our customers.

Tell us your most memorable moment so far in your career in the pest management industry.
My most memorable moment is when Clancy Brothers Pest Control became an approved vendor on the CommBuys Fac 92 Contract. This contract has provided the opportunity for our company to grow and provide more IPM services for various municipalities throughout Massachusetts.
What is the guiding principal behind your success with A-Action Pest Control?
Clancy Brothers was originally established in South Boston through the hard work, integrity, and passion of my grandfather, Paul Clancy, and his 5 brothers. These values have been instilled in our family; with Clancy Brothers Pest Control you can always expect the job will be done correctly the first time.
Why did your company choose to earn the QualityPro certification?
We chose to earn the QualityPro certification because we have higher standards for our company and this accreditation helps demonstrate our values to our clients and stakeholders.
Overall, what do you think the most valuable aspect of QualityPro is to your company?
The most valuable aspect of QualityPro is the regularly updated training and management resources.  These resources help our team become a more knowledgeable and professional business focused on continuous improvement.
Company Information
Clancy Brothers Pest Control is a family-owned and operated pest control business servicing the Greater Boston Area since 1962. Currently, we have 10 full-time employees and 4 part-time employees. The business is now located at 200 Adams Street, Suite #6 Braintree, MA 02184.
Our highly trained and certified technicians use the industry's most effective practices to eliminate pest issues for both residential and commercial properties. We provide integrated pest management (IPM) solutions based on the specific needs of your property. An initial inspection is performed to identify any current pest issues, along with any sanitation or maintenance issues that may contribute to the infestation. Our goal is to communicate any underlying issues behind the infestation with management to resolve your pest problem in the safest and most efficient manner possible. Clancy Brothers Pest Control performs general pest control services for all structural pests, termite control, bedbug control, rodent control, bird control, and wildlife trapping/removal.
Clancy Brothers provides one-time service and routine service pest prevention programs (weekly, bi-weekly, monthly, quarterly, tri-annual), depending on the needs of our clients. At the time of service, we inspect to identify pest activity along with any conducive conditions that may provide food, water, or shelter for pests. Monitoring stations are installed in key areas to help monitor prevent seasonal or past pest pressures at the site. Pesticide products are applied when pest levels exceed the threshold limit set in the Integrated Pest Management (IPM) Plan.
-Zachary Brown
Owner, Clancy Brothers Pest Control