The Credentials: GreenPro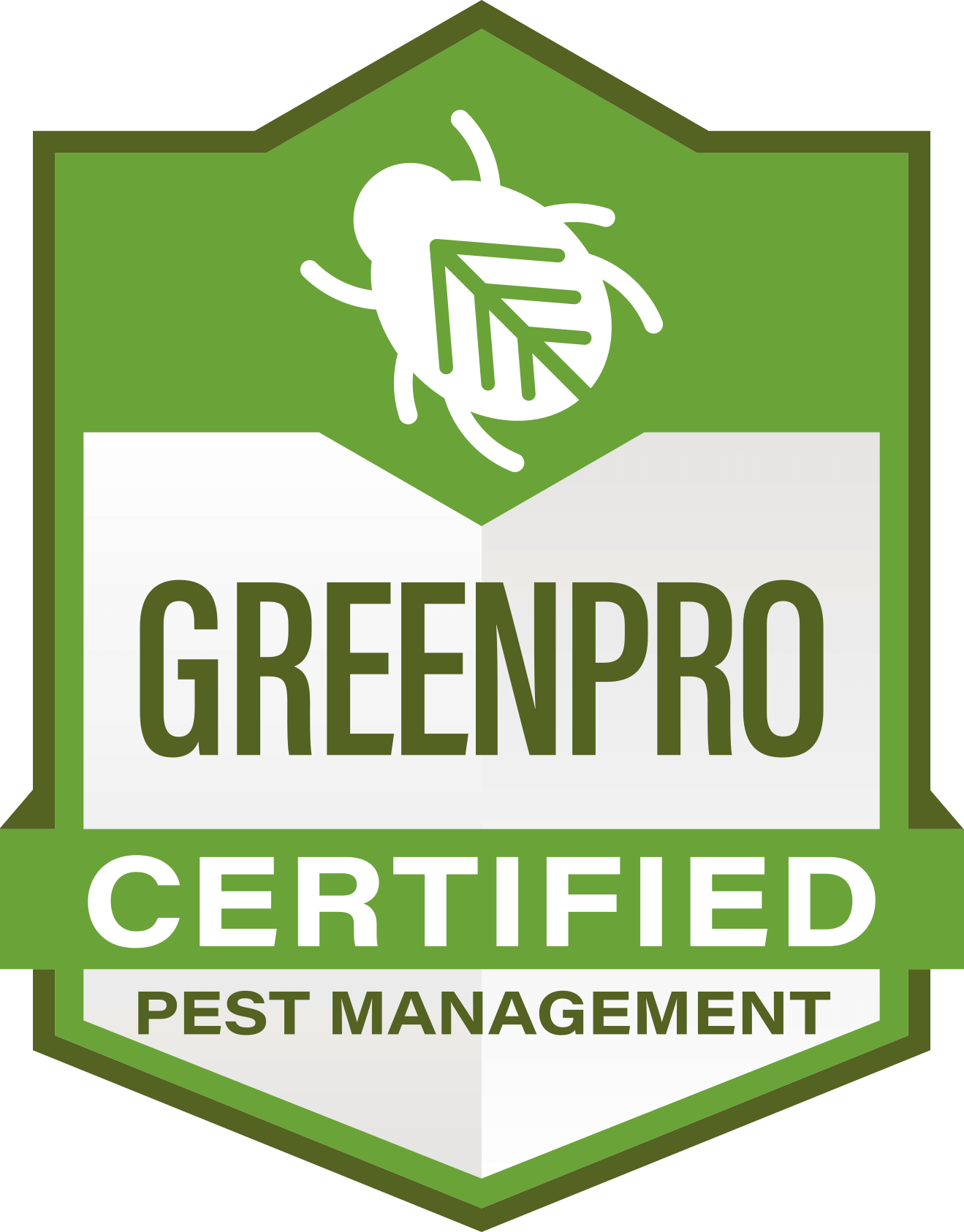 Accredited companies can recognize their services with the GreenPro certification. GreenPro recognizes pest management companies committed to providing commercial and residential customers with reduced risk, comprehensive and effective pest control services.
About the GreenPro Service Certification
The GreenPro certification program standards were enhanced in 2015 to better meet the current and future needs of both commercial and residential customers. Now, QualityPro has a team of experts ready to determine whether services designed by QualityPro accredited companies have met the GreenPro standard. The result? Certified service that is proven effective for your business, for your clients, and for the earth.
Companies that offer GreenPro service enjoy a number of advantages thanks to the credibility the designation provides. Benefits include access to marketing tools to help promote the distinction to current and prospective customers, as well as valuable business opportunities from partners such as the USGBC, the EPA and the Green Restaurant Association.
The GreenPro certification is recognized by prominent organizations in the United States and Canada. Through these partnerships, we have worked together to be the trusted source for finding professional pest management.
To learn more about GreenPro, watch this video or view the Getting Started Guide.
The GreenPro Principles
GreenPro certified services minimize pesticide exposure to humans, nontarget animals, and the environment by:
Focusing on integrated pest management strategies such as habitat modification, exclusion, removal of food and water sources, sanitation, and making repairs.
Providing and documenting thorough pest inspection and monitoring services, as well as follow-up to ensure efficacy.
Regularly communicating with clients about pest infestations, conducive conditions, and ways to prevent pests.
Requiring GreenPro training for all company employees who sell or perform GreenPro service.
Services that include any of the following will not be certified as GreenPro:
Preventive pesticide applications that are based solely on the calendar.*
Routine, high-volume pesticide applications without justification.
Indoor pesticide applications without justification.
Rodenticides placed in a manner in which they are accessible to children and nontarget animals.
*Preventive applications linked to seasonality or times of year are permissible if they are clearly linked to the biology of the pest, and regional- or site-specific data on pest pressure and patterns of infestation.
The Application Process
Earning GreenPro certification is simple. Follow these six steps to certify your service:
Before applying for the GreenPro certification, a company must first earn QualityPro accreditation and be in good standing. Click here to apply for both credentials.
Apply ($100 application fee) by filling out the form below or by calling 703-352-6762. Only management level employees may use this form. For all others, please direct questions to qualitypro@pestworld.org.
Prepare the package of materials that evidence your service.

Type up the service protocol your technicians follow when performing the service you wish to certify.
Gather the materials your customers receive when hiring you to perform this service.
Review the GreenPro Principles to make sure all are addressed.

Submit the package of materials by e-mail to qualitypro@pestworld.org or by mail to QualityPro.
Upon submission of the protocol(s), GreenPro will review and provide confirmation of acceptance or suggested modifications to bring protocol(s) within compliance. All materials submitted will be treated as confidential and proprietary.
While the certifying team evaluates the protocol(s), employees who will perform or sell GreenPro certified service must pass the GreenPro exam at npmatraining.org. The exam covers four aspects of integrated pest management:

Customer Education and Communication
Pest Prevention
Physical Pest Management
Pesticides
Note: This exam is available to all employees of accredited companies regardless of whether the company is pursuing certification for its service.

After all applicable employees have passed the exam and QualityPro has made a determination on the service submission(s), the company must sign and return the GreenPro applicant affidavit.
The company will receive a welcome packet and immediate access to the many resources that come with certification.
GreenPro Service Certification Add-on Interest