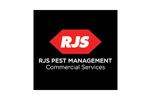 RJS Pest Management Specialists
RJS Pest Management Specialists has been QualityPro accredited since 2014.
How did you get started in the pest management industry?

I have been involved in the Pest Management industry from very early on. I started with a family-owned company as my first full time job after graduating from Rutgers University. It was with this company that I learned many of the important principles and values that have played a critical role in driving both my personal goals and goals as an entrepreneur to this point.
What is the guiding principal behind your success with your organization?
I learned two specific lessons early on that have helped to shape the success of RJS Pest Management in the New York Pest Contol business:
The first lesson was that in order to deliver the best possible service results you must first understand your customers' needs and expectations. Mutual understanding and agreement on such needs and expectations will play an integral role in delivery of long term service results.
The second lesson is that having the right people makes all the difference. At RJS Pest Management we pride ourselves on our level of professionalism and ability to go above and beyond customer expectations. The most critical factor that has enabled us to deliver great service comes with our service team. We employ only the most experienced and proven service technicians, and their hard-work and dedication serves as the backbone to our businesses' success.
The third lesson I learned that serves as a guiding principle to the success of RJS comes with my understanding of the importance of being a "family-owned & operated business". I have had the privilege to have worked within both family-owned and larger corporate pest companies.  From early on I understood how having a close-knit company culture can be one of the most important parts in a business's success. With that in mind, with RJS we have been able to create an environment in which a strong team-oriented company culture exists. Our team likes to refer to their fellow employees as their "RJS Family" and in turn work together exceptionally well. The concept of the "family" culture also plays an integral role in how we approach our customer's properties. We hold a strong belief that each RJS customer is in fact a part of the RJS "family" and we will do whatever it takes to develop and maintain a safe and pest free environment for them.

In your opinion, what makes the pest management industry different from other industries?
The people! The pest management industry is made up of a tight knit group of people with a real passion for what they do. One of my favorite aspects of this industry is having the ability to work with people who truly love what they do. RJS's success can be attributed to not only having a passionate, hardworking and supportive team, but also the support we receive from suppliers, customers, organizations like QualityPro and the NPMA, and even the mutual respect and cooperation we share with our competitors.
Why did your company choose to earn the QualityPro certification?
Our company prides itself on our ability to provide the highest quality pest control services available. The most important factor in our ability to do so comes with employing the highest trained and most proven service team in the industry.  QualityPro certification has allowed RJS to provide its employees with a comprehensive training program that supports our goal to provide the most safe and effective pest management services possible.
Overall, what do you think the most valuable aspect of QualityPro is to your company?
QualityPro, being the "mark of excellence in pest  management" provides the education, training, and resources that have played and will continue to play an integral role in our vision to continually improve as an NYC pest control company.
What's your forecast for the industry in the next 5 years?

The demand will increase greatly for Integrated Pest Management and Green Pest Control  in the next five years. RJS Pest Management plans to work closely with the NPMA and QualityPro to ensure we stay ahead of the curve.
Tell us your most memorable moment so far in your career in the pest management industry.
A NPMA event in Tarrytown, NY was quite impactful for me. I learned a great amount, and look forward to attending future events. Great job NPMA staff and keep up the good work!
-Rob Seeger
President, RJS Pest Management