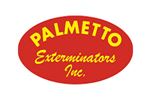 Palmetto Exterminators, Inc.
Palmetto Exterminators, Inc. has been QualityPro Certified since 2008.
How did you get started in the pest management industry?
My father Bud Snyder graduated with a degree in Entomology from Penn State in the early 1940's. After graduation, my father worked for Truly Nolen, Orkin and Terminix before purchasing Palmetto Exterminators in 1976. I shared my father's passion for Entomology and the pest control industry. I joined our family business after my graduation from Clemson.
Tell us your most memorable moment so far in your career in the pest management industry.
There have been so many memorable moments that it is impossible for me to choose only one. Some of the most memorable moments are my first day on the job after graduation when I realized I was starting my career; serving as President of the SC Pest Control Association; presenting my first seminar to the leaders in our industry; and in 1999 when my parents retired from the business and my brother joined me in the business, which was when the torch was officially passed from one generation to the next.
What is the guiding principal behind your success with Palmetto Exterminators?
My brother and I follow the guiding principles instilled by our parents: Honesty, Professionalism, Leadership, Safety and Family.
Why did your company choose to earn the Quality Pro Certification?
We at Palmetto Exterminators have always striven to be excellent and provide the most outstanding technical services and customer service to our customers. Becoming QualityPro Certified ensured that we are taking extraordinary steps within our industry to do just that. We are proud to earn the mark of excellence within our industry.
Overall, what do you think the most valuable aspect of QualityPro is to your company?
QualityPro ensures that like-minded companies within our industry are collaborating consistently to ensure that the pest control industry is meeting superior standards so that our industry has a reputation for providing superior service.
-Bert Snyder a.k.a. "Bert the Bug Man"
Vice-President & Graduate Entomologist, Palmetto Exterminators, Inc.