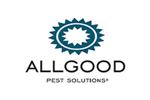 Allgood Pest Solutions
Allgood Pest Solutions has been QualityPro Certified since 2007.
How did you get started in the pest management industry?
Allgood is a family owned and operated business.  The Tindol and Allgood families have been providing pest solutions throughout the Southeast for nearly 70 years now.  Red Tindol and Jim Allgood started the family into the pest control industry in the 1950's.
Tell us your most memorable moment so far in your career in the pest management industry.
Our family has had a number of memorable moments in our long history in the pest control industry.  In July of 2016 I will become the third generation President of the National Pest Management Association.  My grandfather, Red Tindol, was President in 1976 and my father, Bubba Tindol in 1988.
What is the guiding principal behind your success with Allgood Pest Solutions?
Granddad always taught us that if we take great care of our employees, they'll take care of our customers.  That principal is at the heart of our Core Values.
Others First, Serve First

Desire to be the Best.

Do the Right Thing

Ownership Thinking

People Matter, Family Matters
Why did your company choose to earn the QualityPro certification?
One of our core values is "Desire to be the Best".  QualityPro companies agree to meet higher standards than those recommended by local, state and federal laws.  We do this because we want to provide service that works, that protects the environment of our clients and sends a good person into the client's home or business.
Overall, what do you think the most valuable aspect of QualityPro is to your company?
The most valuable aspect of being a QualityPro Certified company is the ability to surround yourself with others companies with a like-minded desire to be the best.  QualityPro brings value to each of us according to our wants and needs, but moving the ball forward on creating higher quality service through higher quality training which brings in and keeps higher quality personnel benefits not only our companies but the industry as a whole.
-Chuck Tindol
Owner/Partner, Allgood Pest Solutions