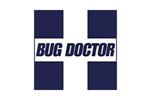 Bug Doctor
Bug Doctor has been QualityPro accredited since 2011.
How did you get started in the pest management industry?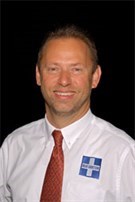 It was a family decision.  My wife, Donna Giuca Aust, and I founded Bug Doctor Termite and Pest Control on January 28, 1992, as a typical "mom and pop" operation, going "door to door" to sell pest control services.  In 1998, we established Bird Doctor Nationwide, and in 2001 launched Mosquito Doctor.  Since that time, Animal Doctor and Bedbug Doctor were added to the company's family of pest control services, making Bug Doctor Termite and Pest Control a full-service pest control company.
What is the guiding principal behind your success with your organization?
For almost all of those in business today, success doesn't just happen. The hard work and determination that may have ensured success in the past may not be enough in the current business climate. It takes business acumen, planning, continuous improvement, and capitalizing on the defining moments along the way.
In your opinion, what makes the pest management industry different from other industries?
There is so much potential pest control business to obtain.  Any homeowner or business can become a pest control client.  The pest management business has endless possibilities, which I do not believe is the case in most industries, and that is why we are experiencing such a good growth rate and are virtually recession proof.
Why did your company choose to earn the QualityPro certification?
It is a no brainer, you want to be the best at what you are doing, so that not only customers and clients, but people in the pest management industry, as well, know that your company means business, wants to be successful, and will work very hard to achieve that status.  We are privileged and honored to be a QualityPro certified company
Overall, what do you think the most valuable aspect of QualityPro is to your company?
For those who know what QualityPro entails, it is a reinforcement of our dedication to our business and the pest management industry as a whole.  We want to be a good representative for pest management and will take the proper steps to reinforce how much we strive to achieve this belief.  Being QualityPro certified is like becoming Six Sigma certified in the corporate world.  Six Sigma is a measure of quality that strives for near perfection, and that is what we are all about, too.  Being QualityPro certified definitely separates us from our competitors.
What's your forecast for the industry in the next 5 years?
QualityPro, PPMA, and the NPMA, are getting the word out to the general public about the various services that our industry has to offer, and pest management companies across the U.S. are doing a wonderful job of educating the general public about the various services for pest control that are available.  I see this as an industry that is going to continue to grow faster than the average U.S. company.  Our industry's R&D efforts over the last few years have catapulted us to a whole new level, and I imagine that will continue.  Bug Doctor Termite and Pest Control continues to see opportunities in our various divisions which will hopefully lead us to further growth and a greater bottom line.
Tell us your most memorable moment so far in your career in the pest management industry.
For me personally, being ranked in the Top 100 pest management companies by Pest Control Technology Magazine was the most memorable moment so far in my career.  To be included in this group of companies is such a great privilege and an honor.  Most of the companies listed are QualityPro certified, so it is all starting to make sense.
-Stuart Aust
President and CEO, Bug Doctor, Inc.
www.bugdoctorinc.com
www.birddoctorinc.com