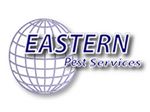 Eastern Pest Services
QualityPro Accredited since 2014
How did you get started in the pest management industry?
As teenagers looking for summer work, we found work in Pest Control. We became friends, and it became our steady summer employment.
Tell us your most memorable moment so far in your career in the pest management industry.
Our most memorable experience has been Anthony and I building a partnership and developing a business together. The evolution of going from working for someone to owning our own, successful business in a field we enjoy.
What is the guiding principle behind your success with Eastern Pest Services?
Our guiding principle is Customer Satisfaction.
Why did your company choose to earn the QualityPro accreditation?
Our Quality Pro accreditation differentiates us and supports our goals of being the best in the Pest Control Industry.
Overall, what do you think the most valuable aspect of QualityPro is to your company?
Recognition, being a Quality Pro member and accredited company aligns us with customer expectations.