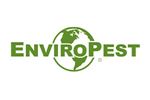 EnviroPest
EnviroPest has been QualtiyPro Certified since 2014.
How did you get started in the pest management industry?
My wife and I married very young and started a family at 23.  I needed to find a job with better pay and benefits.  I answered an ad for one of the national companies and found an industry that I enjoyed and provided what I needed to take care of my family.  After 25 years, I have never looked back.
Tell us your most memorable moment so far in your career in the pest management industry. 
I don't really have a single moment that stands out for me.  This industry has been amazing to me and my career.  The more you get involved and share your talents, the more you get back.  Some of my best friends are in this business across the country.
What is the guiding principal behind your success with EnviroPest? 
My focus is on my people first.  When I am taking care of their needs and helping them to develop, they take care of the customers.  We exist to serve our customers and communities.  Our servant mentality is the core of our success.
Why did your company choose to earn the QualityPro certification?  
As a small company, QualityPro provides great resources for us to better hire, train and develop our team.  We also know that many customers are looking for more than just a local company.  The QualityPro certification separates us from other local companies.
Overall, what do you think the most valuable aspect of QualityPro is to your company? 
The QualityPro test has been a great tool for new hires.  We have everyone from office to field staff take the test so we know they understand the basic standards of the industry.  
-Kevin Lemasters
President & GM, EnviroPest