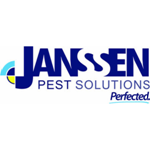 Janssen Pest Solutions, Inc.
Janssen Pest has been QualityPro since 2020
How did you get started in the pest management industry?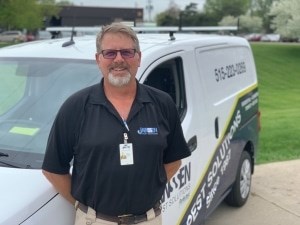 Brad Janssen started working in 1987 for the original pest management company that came to be Janssen in 2002 when Brad and Nancy Janssen purchased the company.
Tell us your most memorable moment so far in your career in the pest management industry.
Solving highly infested homes with bed bugs, and providing early detection using scent-detection canines in multi-family, dormitories, and commercial settings.
What is the guiding principle behind your organization's success?
Janssen Pest Solutions' forte is providing a timely, multi-faceted solution focused on integrating a high level of client communication to achieve pest elimination/prevention to meet the client's expectations.
Why did your company choose to earn the QualityPro certification?
To be in the upper echelon of structural PMPs and to market those credentials to current and future clients.
Overall, what do you think the most valuable aspect of QualityPro is to your company?
Marketable accreditation on a nationally recognized and standardized format.
---
JANSSEN PEST SOLUTIONS was founded in 2002 when Brad and Nancy Janssen purchased the Company Brad started his Pest Management career in 1987.  We have grown to a staff of approximately a dozen employees with an office in Urbandale Iowa.  We service all of Central Iowa for the core control of general crawling insects, ants, roaches, commensal rodents, birds, bed bugs, wood destroying insects, termites, stinging insects, mosquitoes, and small fly/fly solutions.  We have a staff that achieves approximately 54 hours of in-house continued training per year. Our five senior field staff have a combined 66 years of pest management experience.    

--Brad Janssen
President, Janssen Pest Solutions, Inc.