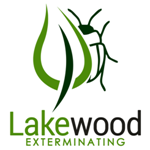 Lakewood Exterminating
Lakewood Exterminating has been QualityPro since 2023
How did you get started in the pest management industry?
My background is in horticulture. My first boss in high school taught me about pesticides. I tutored entomology in college. After college, the City of Cleveland hired me as a Gardener. It required a pesticide applicator's license. After working at the City's greenhouse, I went on to work at NASA Glenn Research Center. They had an opening that required the pesticide applicator's license. They found my online resume and contacted me. I really lucked out. My main responsibilities were weed and pest control. This was my introduction to structural pest control. My job was outsourced after nearly a decade of being there. At that point, I decided to change my side landscaping business over to full-time pest control. I have been growing the business ever since.
Tell us your most memorable moment so far in your career in the pest management industry.
My most memorable moment was when I was treating the substations for weeds at NASA. My friend and I were doing it together. We would use a blue dye so we could see what area we sprayed. He wore a Tyvek suit. He persuaded me to do the same. It was pretty surprising to see how much blue was on our white suits at the end of the day. It opened my eyes to how much pesticide was getting on my clothes each day. Ever since then, I remember to bundle up when I spray.
What is the guiding principle behind your organization's success?
While in my younger years, I always admired how my bosses had all the right answers for their customers. Especially while working at garden centers. It was so cool how people would come in with their crazy garden problems and my boss would know exactly how to resolve the issue.
I carried this over into my business. My guiding principle is being educated enough to educate my customers- no matter what their conundrum is. Being able to explain things correctly gains a ton of respect. It puts people at ease. It also provides more reassurance coming from someone who has solved a plethora of complex pest problems. Our exterminators knock on around 10 strangers' doors every day. All they know beforehand is the target pest and a few sentences of notes. We take the time to solve our customer's puzzles. Our inspection process is so detailed that is really cultivates experience in our exterminators. And that is the kind of person people can rely on.
Why did your company choose to earn the QualityPro certification?
My first boss always told me that many landscapers started out when they got laid off from factory work. They put their truck and wheelbarrow to work and called themselves landscapers. Meaning that there are a lot of people out there doing business that never took the time to educate themselves on their profession. Being a professional was instilled in me at an early age. Quality Pro helps me set a professional standard in my company. Especially in the hiring department.
Overall, what do you think the most valuable aspect of QualityPro is to your company?
Recently, I advertised for a job online. I did not receive any good candidates on one of the platforms. The retention specialist emailed me after I canceled the posting. He said to advertise it as a general labor position. He stated that this is how most people find a pest control job. This happened 3 months after getting my accreditation.
Quality Pro's hiring requirements sets me apart from the companies hiring inexperienced people with sketchy backgrounds. I am in the business of developing skilled tradesmen to act as an extension of myself. The people who applied to my job posting work for other local companies. Many of them didn't even show up for the interview. Not a good sign when their job is making it to appointments on time. For the ones that showed up, not many of them could pass our hiring requirements. I am glad I chose the QualityPro accreditation.
---
In business since 2013. We are a small company of three. Focusing our efforts on homes in Cleveland's West side. Specializing in mouse control. It is hard to find someone better to rodent-proof your home. We also provide innovative pest solutions for ants, rats, bed bugs and cockroaches. Trained by the Ohio Pest Management Association and the National Wildlife Control Operators Association.

--Shawn Payne
Owner, Lakewood Exterminating