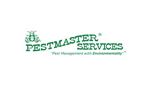 Pestmaster Services of the Hudson Valley
Pestmaster Services has been QualityPro Certified since 2017.
Tell us your most memorable moment so far in your career in the pest management industry.
Pestmaster Services was the first company in NY to employ scent detection dogs in NY state in 2002.  By being an innovator in this part of Pest control, has really helped provide a path of success for our franchise location.

From doing bed bugs, to termites, to Aquatic vegetation control, Pestmaster Services has become the "go to" company for home owners and  the Dept of Defense and everything in-between to solve the most challenging pest issues. It's a great feeling to be a rated on Angies List and 5 star rated on Home Advisor as well.

What is the guiding principal behind your success with Pestmaster Services?
Our organization is unconditionally committed to providing the effective pest control services with an earnest concern for the environment.

Why did your company choose to earn the QualityPro certification?
To continue being the leading pest control provider in our area.

Overall, what do you think the most valuable aspect of QualityPro is to your company?
Our certification is another Differentiator from all the other pest control companies in our service area.

-Paul Alley
President, Pestmaster Services of the Hudson Valley