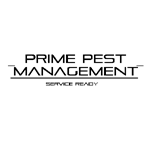 Prime Pest Management
QualityPro Accredited since 2017
How did you get started in the pest management industry?
At the age of (19) I answered a wanted job title in Pest Control. Work was slow and I started out sweeping the parking lot when there was just nothing to do. I had no experience in the industry and found myself performing Termite control and repair work. I was young and naïve and to be honest I didn't take it serious.
Tell us your most memorable moment so far in your career in the pest management industry.
I received a phone call from a customer in desperate need for Rodent trapping services. I figured it was just another job. The homeowner had no one to turn to as she had tried several companies to rid her rodent problem with no luck. I found the source of entry in the crawl space that other companies failed to locate. My final visit showed me how much we as Pest technicians make a difference. The homeowner was crying because she thought she would never enjoy her home after being hostage for years. We are still in communication to this day.
What is the guiding principle behind your success with Prime Pest Management?
20 Years I have seen managers, technicians, & office personnel come and go. I learned from the moment the phone is answered, to the final visit. Every person on the team plays a crucial role in a company becoming a successful business. We are all a part of a winning team. We've implemented Quality above quantity regardless of the financial outcome. Word of mouth business will always supersede advertising. Customers want to know if their friends and families have been taken care of.
Why did your company choose to earn the QualityPro accreditation?
We truly in our hearts believe we are best Pest Management company out in the business. An accreditation such as Quality Pro just launches your company even further into that realm only few companies can claim. You can only further your education and can stand by your claim.
Overall, what do you think the most valuable aspect of QualityPro is to your company?
Quality Pro allows your technicians to educate the public rather than just solve a problem. We are contracted to actually perform both important tasks. I believe making everyone around me better at all positions within the company. As we all bring our experiences together we educate each other. Quality Pro is in a class of its own on another level.
What is the one thing that makes you shake your head and smile?
When a new technician or trainee that is new to the industry has no clue what they are getting into. You can't help but to think that's how most of us started in this industry. Then they turn and ask you … you get paid to do this? You just smile and shake your head ..yup. It's amazing, isn't it?
---
Benjamin Gutierrez
CEO / Founder