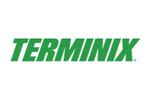 Terminix Triad
Terminix Triad has been QualityPro accredited since 2013.
How did you get started in the pest management industry?
I grew up in the family business. I started working with my dad while in high school during the summers and fell in love with the industry. After college, I returned to the business to help continue our family tradition.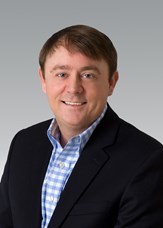 Tell us your most memorable moment so far in your career in the pest management industry.
By far it is some of the most interesting houses we have encountered while treating for pests. It always fascinates me the challenge and how each home is different to find the solution. From infestation of rats, roaches, and ants; each one is different in its own way and it is very satisfying to help the homeowner.
What is the guiding principal behind your success with Terminix?
One main principle behind success is Worthwhile Work.  The work we do here is important and we make a difference every day in the lives of our customers and our employees. We offer the best service and guarantee for our customers and we offer our employees a stable work environment, superior earnings potential and opportunities for advancement.  
Why did your company choose to earn the QualityPro accreditation?
We believed in the Quality Pro standards, as were already following these standards before we became certified. It made sense for our company to earn the certification so our customers could have peace of mind that we adhere to strict standards -- both with hiring and with service standards.
Overall, what do you think the most valuable aspect of Quality Pro is to your company?
I think the most value aspect of the Quality Pro is the peace of mind it gives our customers. Showing our customers that we are certified gives validity to our claims of employee screening and superior service standards.
-Burns Blackwell
President and CEO, Terminix Triad
Company Information