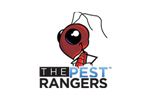 The Pest Rangers
The Pest Rangers has been QualityPro Accredited since 2015.
How did you get started in the pest management industry?
I started working for the City of Wilkes-Barre as a Golf Course Superintendent in 2004. While attending training at Penn State I realized that there was a slight crossover in turf when it came to insects. The insect part had me intrigued and I decided to start building a pest control route. Each year this route continued to grow and I hired employees to handle the growth we were experiencing. After trying to balance both the golf course and managing employees at our offices I left my position with the City of Wilkes Barre in 2014 to put all my time into the pest control industry.
Tell us your most memorable moment so far in your career in the pest management industry.
The day I was able to put in my 2 week notice to focus on my business. I put my heart and soul into balancing both careers but knew one day I would burn myself out. Leaving a job where I had a steady paycheck to jump full time into the pest control industry was a great risk but has been very rewarding.  
What is the guiding principal behind your success with The Pest Rangers?
Customer Service- Since our beginning we always strived to offer our customers the best experience they could imagine. Our employees are very passionate about what they do and explain everything they do in a way you will understand. We strive to provide same day services.
Why did your company choose to earn the QualityPro certification?
Quality Pro has requirements that all pest control companies should follow but only a few choose to.  QualityPro offers a great training program for our technicians as well as another certification our employees can obtain. Quality Pro sets a high standard for companies that choose to become a certified company.
Overall, what do you think the most valuable aspect of QualityPro is to your company?
Quality Pro sets the standards in the industry as well as recognizes our professionalism.
-Jeff King
President, The Pest Rangers