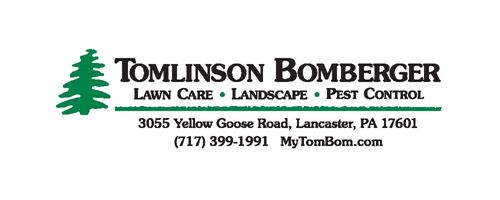 Tomlinson Bomberger Lawn Care, Landscape, and Pest Contol
QualityPro Accredited since 2018
How did you get started in the pest management industry?

My journey began back in 1991 when I responded to a newspaper advertisement from a regional pest control company looking for technicians. I was hired, and quickly developed a strong interest and passion for the pest management industry. After five years, I was promoted to Operations Manager at the age of 27, the youngest Ops Manager in company history.
Tell us your most memorable moment so far in your career in the pest management industry.
I am most proud of being appointed to the board of directors for the Pennsylvania Pest Management Association (Central Region) in the fall of 2019. I aspire to become more involved with the Association and to make myself available to the NPMA as a resource as well.
What is the guiding principle behind your organization's success?
Tomlinson Bomberger Pest Control has five core values, which are support and concern for others, trusted to do the right thing, passionate about our clients and services, professional in our interactions, and the continuous improvement of our knowledge and practices. Living these values has led to my personal success, as well as our success as a company.
Why did your company choose to earn the QualityPro certification?
Only 3% of pest control companies in America have earned the QualityPro designation. It was important to us that we distinguish ourselves with that badge of honor, and that we continue to operate following the principals outlined within.
Overall, what do you think the most valuable aspect of QualityPro is to your company?
Although we have not maximized the potential, I value the ability to market ourselves as a QualityPro accredited company.  Also, we value the opportunity to operate at the level of excellence that comes along with that accreditation.
---
Tomlinson Bomberger Lawn Care and Landscape was founded in 1981. In 2005, the owners saw an opportunity to expand our services offered, and Tomlinson Bomberger Pest Control was founded.

Prior to starting the business, Clark Tomlinson and Dave Bomberger worked and gained experience through 21 years of combined service at Lancaster Country Club in Lancaster, Pennsylvania. During the early years, Clark and Dave both held full-time jobs, in addition to running their rapidly growing business. They relied on a few great people and great relationships to keep things moving for them while they held down their day jobs.

In 1988, the operation had grown beyond the capacity of Clark and Dave's homes and garages, and the first Tomlinson Bomberger office was opened in Neffsville. Within six years, this location was outgrown, and in 1994 Tomlinson Bomberger moved to Catherine Street in Lancaster.

After 10 years at Catherine Street, Tomlinson Bomberger had once again outgrown its home, and the company moved to the current location at 3055 Yellow Goose Rd in Lancaster, PA in 2004.

Tomlinson Bomberger Pest Control was founded in 2005 and has a growing team of nine technicians. We offer a complete line of pest control services, including termite and bed bug services. We are currently serving six counties from two operating locations; our headquarters in Lancaster, PA, and our branch depot in Harrisburg. Tomlinson Bomberger Pest Control prides itself in providing affordable and effective services that will exceed our clients' expectations.

--Rob Braden
Client Services Manager
https://tomlinsonbomberger.com/pest-control/