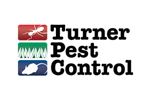 Turner Pest Control
Turner Pest Control has been QualityPro Certified since 2008
How did you get started in the pest management industry?
Completely by accident. A colleague introduced me to Turner when they were looking for a CFO. I took a chance and really fell in love with the company and the industry. About a year later I became CEO and acquired a portion of ownership in the Company. It's been a wild ride ever since.
Tell us your most memorable moment so far in your career in the pest management industry.
Becoming a member of the Anticimex family. It validated that the platform we built was something unique in the industry and it positioned the company and its employees for bigger and better things in the future.
What is the guiding principal behind your success with Turner Pest Control?
Take care of your customers and your team members, and everything else takes care of itself.
Why did your company choose to earn the QualityPro accreditation?
Our focus is to provide the highest quality service to our customers each and every day. You do that by making sure you have the best team to deliver the service. We felt being part of QualityPro and adhering to their standards were a big part of us reaching our goal.
Overall, what do you think the most valuable aspect of QualityPro is to your company?
It validates our commitment to quality to our customers. It shows we are willing to invest in QualityPro and adhere to their standards. Not many companies are willing to make that investment.
-Mark J. Slater
President, Turner Pest Control