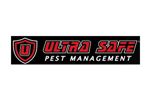 Ultra Safe Pest Management, Inc.
Ultra Safe Pest Management, Inc. has been QualityPro Certified since 2015.
How did you get started in the pest management industry?
I've had a lifelong passion for animal and plant science. The pest industry offered a diverse platform in which to work with many different species of animals and insects. My career started at Rentokil Initial almost twenty years ago. At 21 years of age I worked in the Plant Care division. One of my duties included treating large indoor trees for plant-pests like aphids and mealy bugs. The pest management quickly grew to became my favorite part of the job. I moved on to a full-time pest management role and about five years later, launched Ultra Safe Pest Management Inc.
Tell us your most memorable moment so far in your career in the pest management industry.
I think the first heavy German Cockroach I encountered left a lasting impression. To see tens of thousands of cockroaches moving about in the middle of the day was mind-blowing as a newbie!
What is the guiding principal behind your success with Ultra Safe Pest Management Inc.
Our guiding principles are to offer safer alternatives that provide a long-term solution.
Why did your company choose to earn the QualityPro certification?
We found it to be a great tool for enhancing our professional standards, procedures and protocol. Being active members of NPMA we felt it was the right fit for our company.
Overall, what do you think the most valuable aspect of QualityPro is to your company?
I find it valuable on many levels. Hiring, Training, Professional Image, etc.
What major changes do you see happening in the near future of Pest Management?
There are always changes happening. But one thing I'm seeing first hand, is the merging of the once separate industries of Pest & Wildlife Control. Our company has had great success providing both services. With NWCOA and NPMA working together, I see big things for the future of the Pest & Wildlife Industry.
-Vic Palermo, ACE
President / Staff Entomologist
866-472-5858 | www.ultrasafepest.com