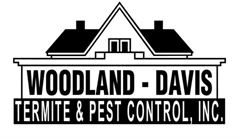 Woodland-Davis Termite & Pest Control, Inc.
Woodland-Davis Termite & Pest Control, Inc. has been QualityPro accredited since 2009.
How did you get started in the pest management industry?
I began working here in 2000. I was hired to be a bookkeeper. Because the company was on the smaller side, my duties did not require a full day. I asked one of the then owners if I could learn how to do termite inspections. From then on, I split my time between keeping the books and inspecting houses. Today I am the president of the company but still inspect one or two homes a day as needed.
Tell us your most memorable moment so far in your career in the pest management industry.
My most memorable moment in my pest control career was seeing a tool I designed go from concept to market. It is called The Prober™ and is now being sold nationwide by three large distributors as well as Amazon and my own website. You can learn more about the tool at https://www.inspectionimplements.com/
What is the guiding principal behind your success with Woodland-Davis Termite & Pest Control, Inc.?
We call ourselves "The Local Guys" because we take pride in being the only pest control company with an office in town. Most of our employees live here and know their customers by name. We interact with our customers daily at schools, sporting events, youth sports, supermarkets, restaurants, etc. Most of our new business comes from current customers referring friends and family. We do our best to meet or exceed our customers expectations. We're never too busy for a call back or emergency service.
Why did your company choose to earn the QualityPro accreditation?
We became QualityPro accredited in 2009 and have maintained our accreditation ever since. As a small, local company I felt that being certified by a national organization would make a powerful statement to our current and future customers.   
Overall, what do you think the most valuable aspect of QualityPro is to your company?
QualityPro is the mark of excellence in pest control and having the certification tells our customers that we are committed to operating at the highest level of professionalism.  
-Brian Wickstrom
President, Woodland-Davis Termite & Pest Control, Inc.